Previous Training Programs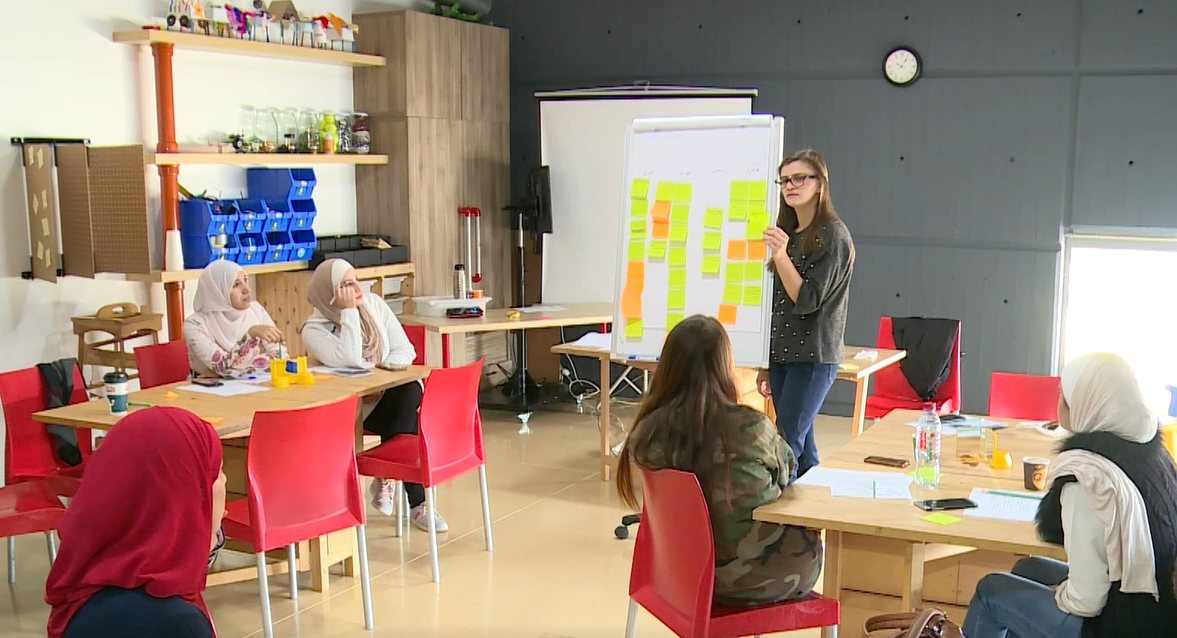 The Children's Museum devoted its Thirteen-year experience in delivering interactive learning to design the first course of the Field Facilitator Program in cooperation with Goethe Institute in Amman. The goal is to build the basic capabilities and skills of facilitators working in the field of non-formal education in local and international organizations and institutions. The program provides essential tools and strategies for work with children in various applications of non-formal education.
As part of the national and United Nations' efforts to raise awareness on the importance of intangible cultural heritage among young generations; the Children's Museum, in partnership with UNESCO office in Amman, designed a training guide and teaching aids for teachers to enable them to provide an after-school extracurricular programs and activities for students. 
The guide aims to help teachers and students understand the various forms of cultural heritage; such as popular games, folk music, and how to preserve them.   
Through workshops on communication through science, stages of children's development and other topics, the Children's Museum provided field training about non-formal education for the team of Maher Al-Farid Program which is a cultural and scientific program that targets 4 to 10-year-old children at Al-Aqsa Library.